History and Background
Production Studio 4 was officially brought to life by Capcom in October 1999 as an internal development studio and came under the management of Shinji Mikami, the spiritual father of, among others, the Resident Evil series. Mikami was asked to take up the management of Production Studio 4 as well as lead the development process of several titles.
Before PS4, Mikami was mostly employed by Flagship, which was then still a studio that consisted mostly of writers from different studios but now is more focused on the effective development of games. Flagship, by the way, was and is still financed jointly by Capcom, Sega, and Nintendo, but works primarily for and is managed by Capcom. The scenarios for series Dino Crisis, Onimusha, Devil May Cry, and Resident Evil (except for Resident Evil 3: Nemesis) all originated with Flagship, which also handled the scenarios as well as the actual production of the Game Boy Zelda Oracle games.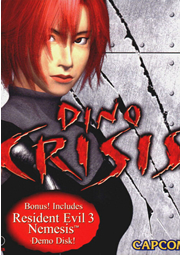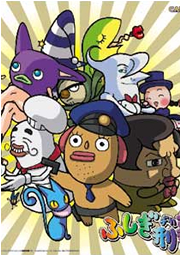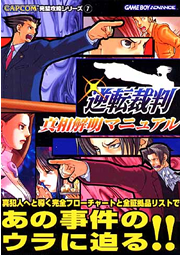 The very first title Production Studio 4 title was Dino Crisis for the original PlayStation console. The game is about dinosaurs that end up in a different period of time because of a mishap during an experiment and change the island on which the experiment took place into a living nightmare. The player's task is to lead the two protagonists to a safe escape. The success of the game led to a sequel, Dino Crisis 2, as well as ports of the original to Dreamcast and both games to the PC. Unlike its predecessor, Dino Crisis 2 was made under the management of Hiroyuki Kobayashi, who was later responsible for Resident Evil: Code: Veronica.
Shortly after the release of Dino Crisis 2, Fushigi Deka was published in Japan. This was a cartoon adventure for PlayStation that was developed under the supervision of Hiroshi Shibata (the producer of the upcoming Resident Evil 4 for GameCube).
In the meantime, PS4 had also started the production of Resident Evil: Code: Veronica for Dreamcast, Resident Evil Zero for Nintendo 64, and somewhat later, Resident Evil 4 for PlayStation 2.
Code: Veronica on Dreamcast was the very first in its series that did not use pre-rendered backgrounds, opting instead for full 3D graphics. The title was received well on Dreamcast and can certainly be called a success. However, much less publicized was the fact that about a year later a re-mastered version, Resident Evil: Code: Veronica Complete, was released on Dreamcast exclusively for the Japanese audience, in honor of the five-year existence of the Resident Evil series. It was this version that, in cooperation with Studio Production 3, was ported to the PlayStation 2 under the name Resident Evil: Code: Veronica X and released in all areas. Two years later, an identical version was released on GameCube, also in co-operation with Production Studio 3, as part of Capcom's exclusive contract with Nintendo that involved the entire Resident Evil series.
Click here for a slightly weird Japanese commercial for Biohazard [Resident Evil] Code Veronica (Windows Media, 905KB, 320x240, 0:50)
However successful the GameCube versions, Resident Evil Zero on Nintendo 64 fared quite differently. The development of this prequel did not go too well due to hardware limitations; therefore, the decision was made to move production to the GameCube platform. This meant that Production Studio 4 had to start from scratch in several areas, but in the end, Resident Evil Zero (2002) was released in superior form on Nintendo's GameCube.
Click here for a grainy trailer for the ill-fated N64 game, Resident Evil 0 (MPEG, 512KBMB, 320x240, 0:27)
Resident Evil 4 on PlayStation 2 also underwent a real metamorphosis. This one even went as far as changing the project from a sequel of Resident Evil 3: Nemesis to the hyper-stylish Devil May Cry, starring the half-demon Dante. Unfortunately, the production duties for the sequel to this game were entrusted to the less talented Production Studio 1, resulting in the failure of Devil May Cry 2 to even come close to its predecessor. The production of RE 4 for GameCube wouldn't start until just before the release of Devil May Cry, but more on that later.
Meanwhile, Production Studio 4 was also preparing two Game Boy Advance titles for the Japanese market: Gyakuten Saiban ("reversed judgement") and Black Black. The former is about a lawyer who has to defend his client during a court case, while the latter is an RPG with turn-based combat. Later, Gyakuten Saiban got two sequels: Gyakuten Saiban 2 (2002) and 3 (2004). Unfortunately, these were only for the Japanese market.
Click here for a Gyakuten Saiban 3 trailer (MPEG, 13.1MB, 320x240, 2:07)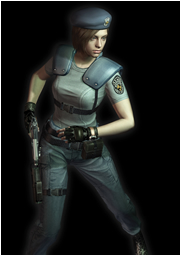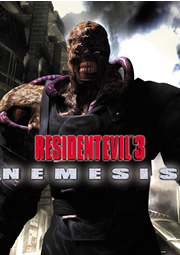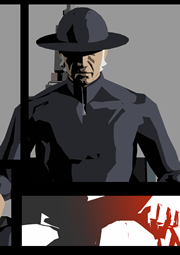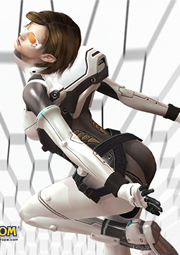 On September 13, 2001, Production Studio 4 suddenly announced a GameCube remake of the very first Resident Evil, as well as an exclusive contract by which all present and future RE games up to and including Resident Evil 4 would be released only on GameCube. Resident Evil was created in order to bring to life Shinji Mikami's first survival horror game as it was originally intended, and it turned out to be an excellent game. In cooperation with Production Studio 3, RE 2 and RE 3: Nemesis were also ported to the Cube.
On February 22, 2002, PS4 announced its very first Xbox title: Tekki. This game, renamed Steel Battalion for the western market, was made under the supervision of Atsushi Inaba and places the player in the role of pilot of a giant fighter robot. The game can only be played using a gigantic simulation controller made up of no less than two sticks and about forty buttons. The drawback of this jumbo controller is the price tag, which is around $200 for the package.
Two years later, in February 2004, Steel Battalion: Line of Contact (Tekki Wars in Japan) was released in both the East and West. The game is a version of the original that can be played online via Xbox Live and allows a maximum of sixteen players.
On July 11, 2002, Dino Crisis 3 was announced for Xbox, a project that, like the second part, was supervised by Hiroyuki Kobayashi but produced in association with Studio Production 3. Unfortunately, the game turned out to be a disappointment upon release because of many flaws in gameplay and design, despite the promising setting of a futuristic space station with genetically manipulated dinosaurs.
On November 14, 2002, Production Studio 4 made the biggest announcement in its history. Five different games from five different producers were announced exclusively for Nintendo's GameCube. Today, however, the exclusivity of any of these games is uncertain, a condition that can be ascribed to Capcom's current weak financial position. For the development of these titles, Production Studio 4 was temporarily split up into five separate teams. Two of the five titles have been released so far.
Viewtiful Joe, by Atsushi Inaba, Hideki Kamiya, and Team Viewtiful, is a slick cel-shaded 2D side-scroller with 3D elements and a comic hero as the main character. It is the ultimate proof that it is possible for 2D gameplay to work effectively when given a modern coating.
P.N. 03, produced by Shinji Mikami and Hiroyuki Kobayashi, is a game where the player has to defeat a berserk robot army using female mercenary Vanessa Z. Schneider. Despite Vanessa's rhythmical movements, P.N.03 has a few serious flaws, causing the everyday consumer to give up on the game rather quickly. Citing P.N. 03's poor sales as one factor, Mikami gave notice he was leaving his manager duties at PS4 a few months after the game was released. Although Noritaka Funamizu took over his position, Mikami is still active as a producer for Production Studio 4 today.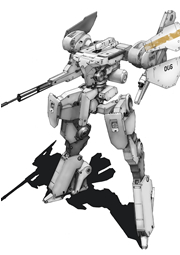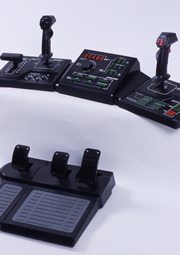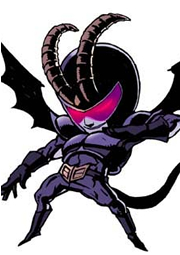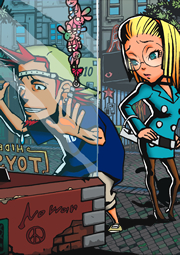 The Future
The games keep coming for PS4.
Dead Phoenix, by Hiroki Katou (director of Code: Veronica) and Atsushi Inaba, is a title that takes place in a city above the clouds and puts the player in the role of winged warrior Phoenix. The production of this title was halted a while ago, but may eventually start again.
Click here for a Dead Phoenix trailer (QuickTime, 6.7MB, 480x360, 1:02)
Killer 7, produced by Goichi Suda and Shinji Mikami, is a very stylish action game in which the player handles a character possessing no fewer than seven personalities. It is due out in Q4 2004.
Resident Evil 4, produced by Hiroyuki Kobayashi and Hiroshi Shibata under the supervision of Shinji Mikami, is the real sequel to Resident Evil 3: Nemesis. Originally, the game took place in an eerie mansion, but because Mikami decided this setup was too much like the other parts of the series, a completely new setting and story were speedily constructed. The title is also set for a 2004 release.
Finally, in April 2004, Under the Skin - known as Panic Maker in Japan - was announced for PlayStation 2. The game, produced under the supervision of Atsushi Inaba, puts the player in control of an alien whose mission is to anger as many people as possible. Both it and Viewtiful Joe 2 were playable at E3 2004.
So, PS4 is dealing well with its setbacks and bringing sales and critical recognition to Capcom. It remains to be seen whether Dead Phoenix will live up to its name, but for now, we have several promising titles to look forward to.
Continue to: The games